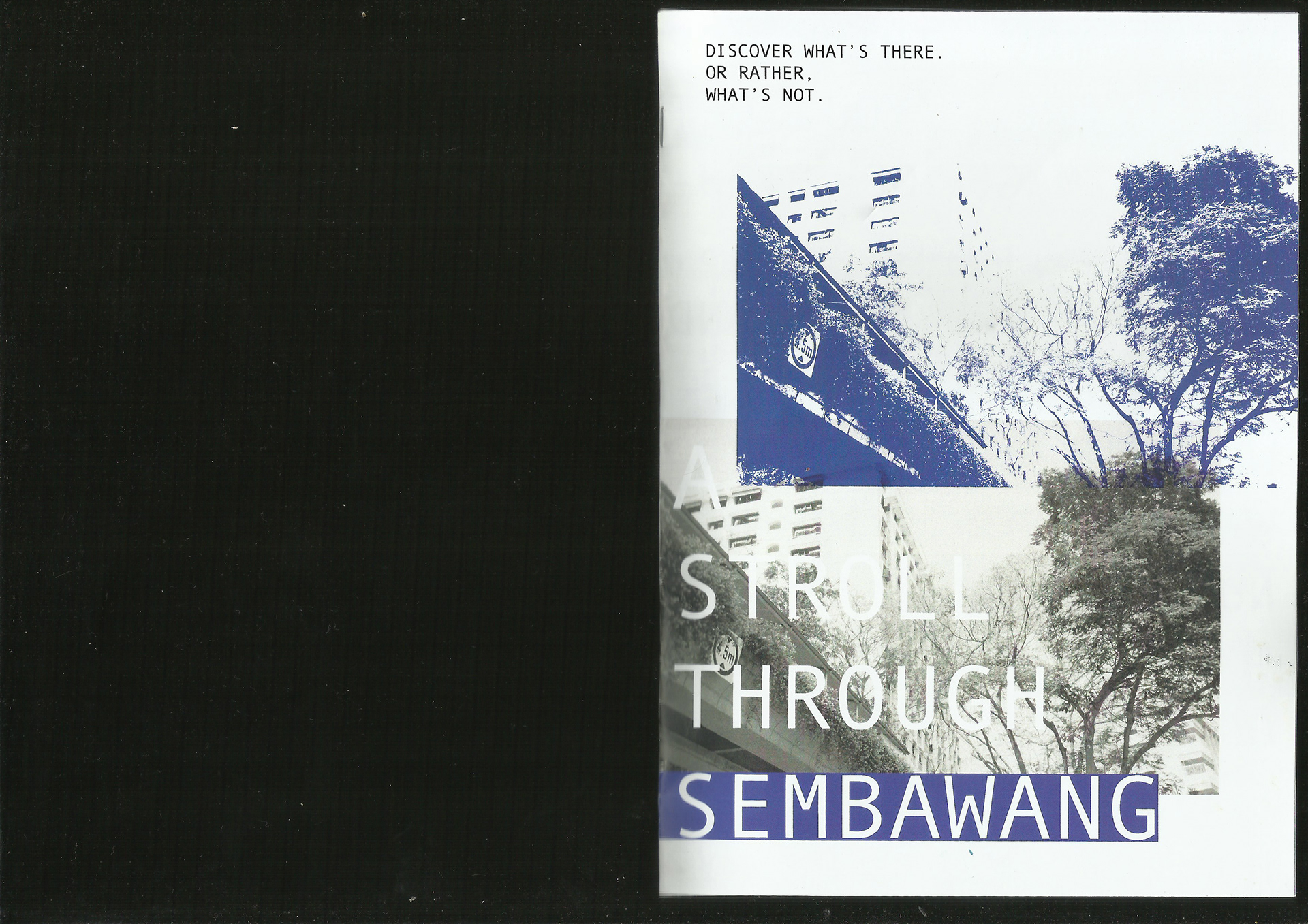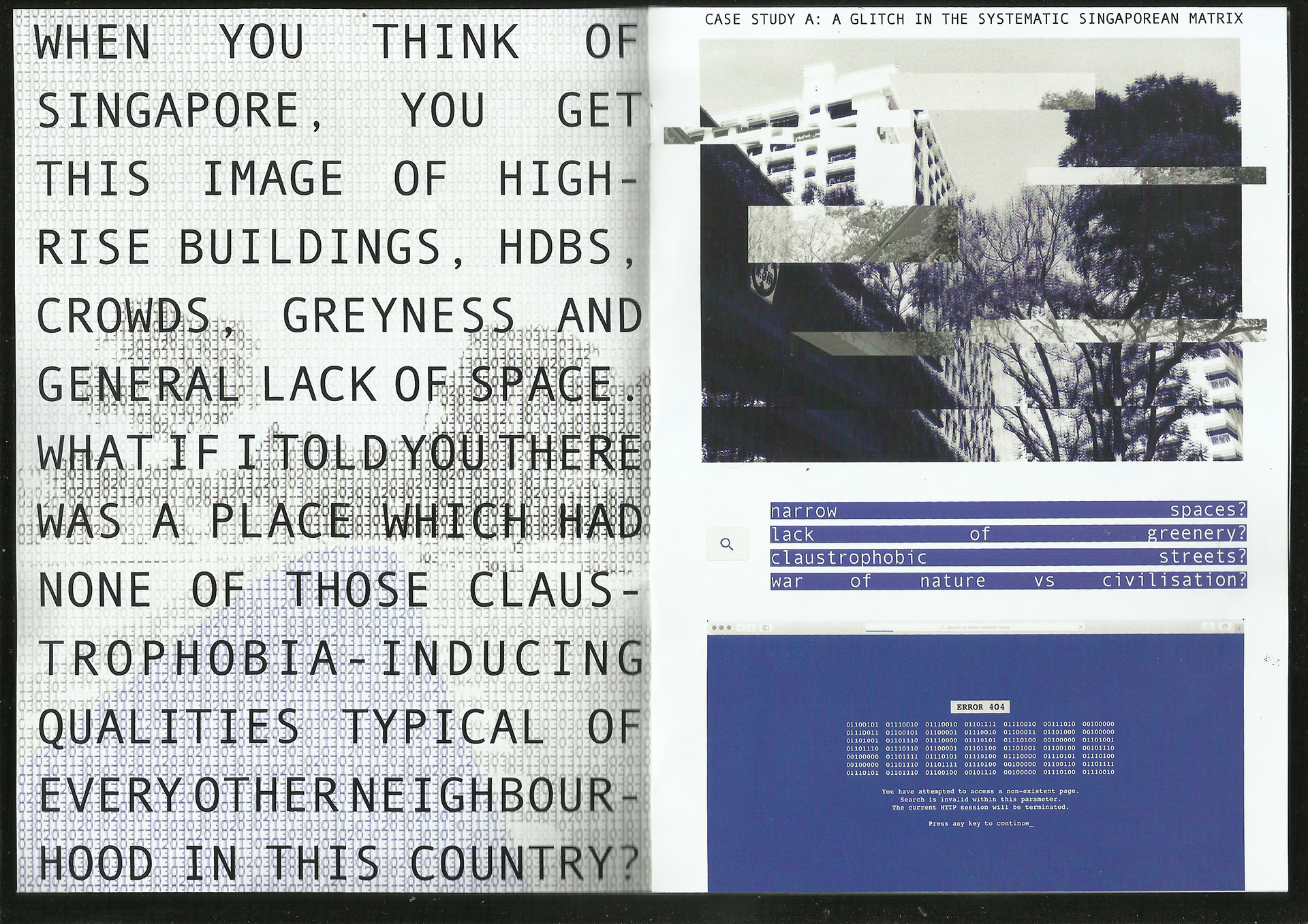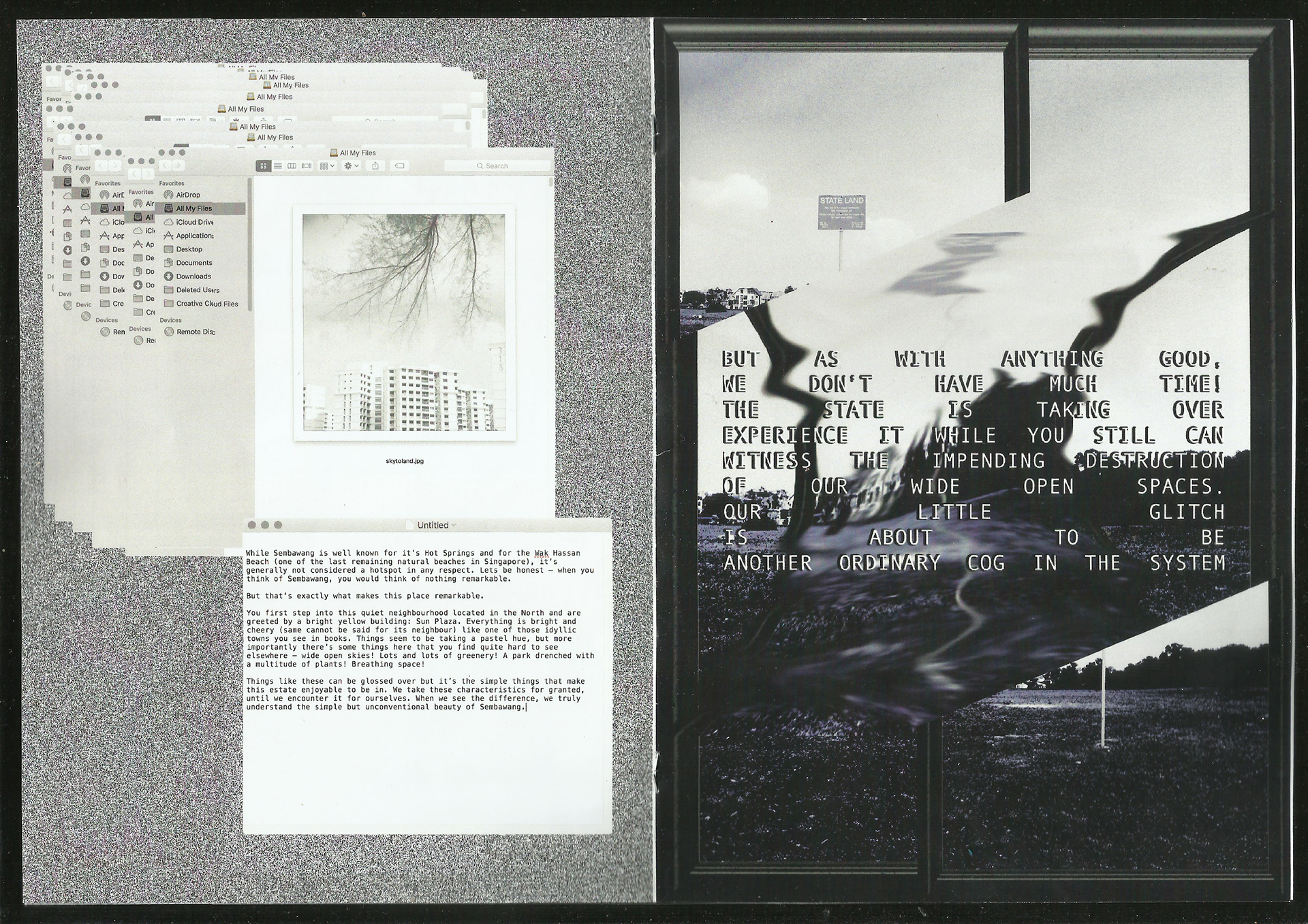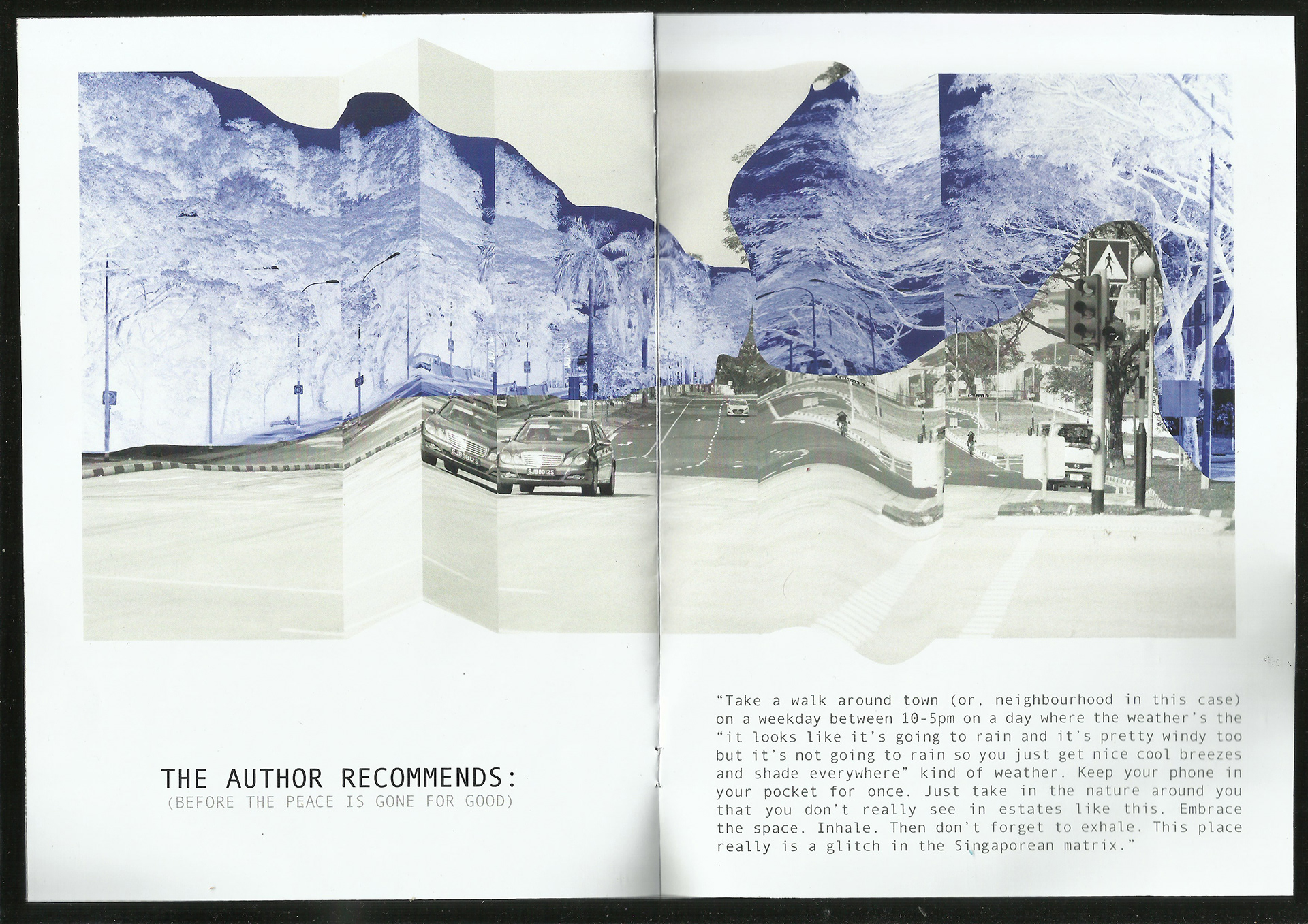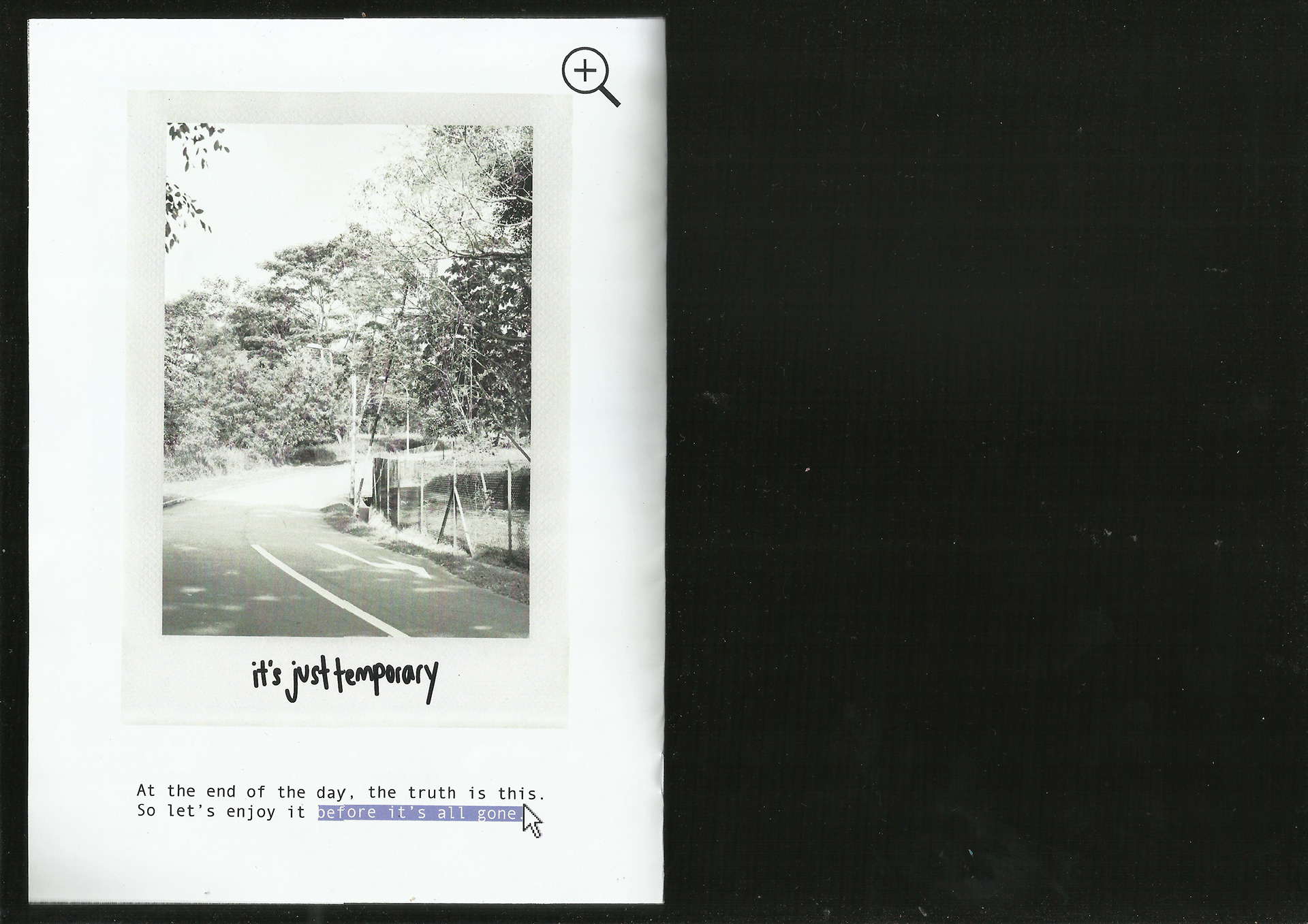 Foundation 2D II: Assignment 03
Allocated location

: Sembawang
Technique

: digital manipulation
Colour scheme

: mono, blue (Pantone 072 U), originally wanted to do risograph but it's too expensive for small-scale printing and nobody answered from the printer.
Paper

: A4 glossy white, 128gsm
Method

: digital manipulation (distortion)
– the focus isn't the original photos but the warping. this zine is focused on the technology-obsessed millennials, which is why this zine takes what they know and uses it to push across a message.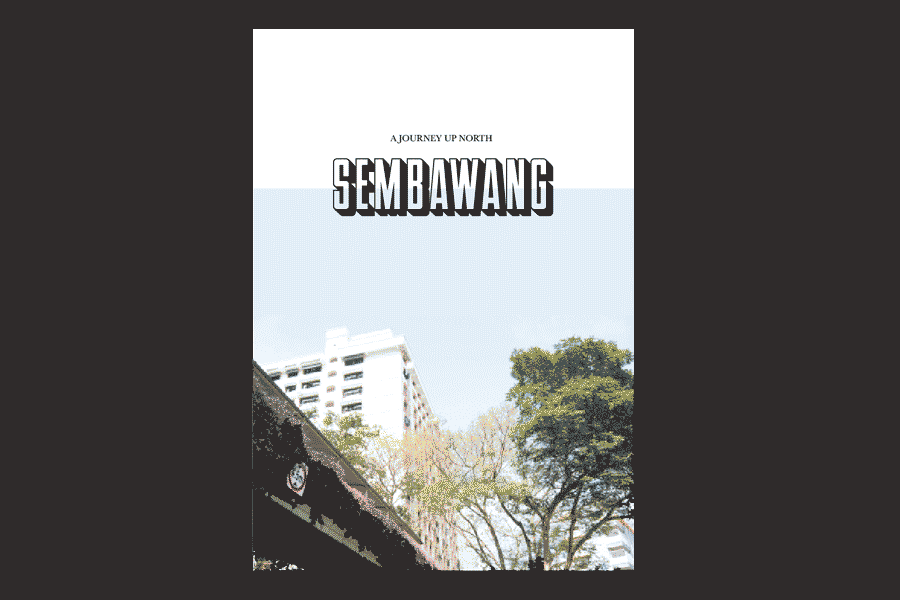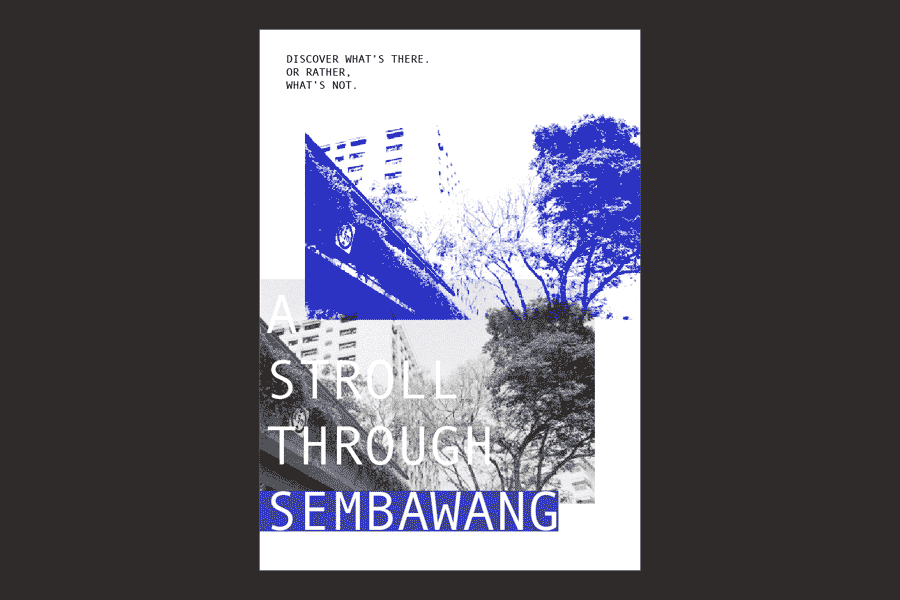 This is my first attempt at designing a zine/booklet kind of thing. It went through two iterations and changed quite significantly from each prior draft. I wouldn't say it's perfectly the way I want it to look but it came out as good as I could make it as fresh meat in the designing world.